Service - Incoming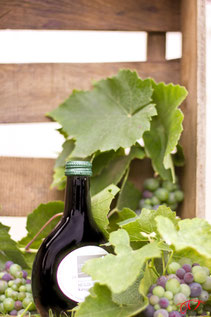 We have been cooperating with foreign groups in the incoming business for over 20 years.
As one of a well-known and reputable inbound tour operators in Germany, Dusolt travel & tourism owns a fleet of late-model motor coaches. All of our motor coaches feature air-conditioning with adjustable individual air vents, a toilet/ washroom, comfortable reclining seats without intruding a passenger behind. A high quality sound system will deliver the commentary of your Tour Director to every seat and large windows guarantee most beautiful views. On request, we also provide empty seats on each motor coach with the possibility to stretch out while touring with a maximum of comfort.
Our experienced coach drivers practise their job with devotion and sense of responsibility. Of course our coach drivers speak apart from German as their mother language English fluently and they also can communicate in countries speaking French or Italien. We like to show the beauty of our country with many places of interest to people from all over the world.
Bergrheinfeld, where our company is located, is near Schweinfurt well knows for the production of bearing balls. It is in distance 40 km to Wuerzburg - the capital of Under-Franconia, 120 km to Nuremberg, 160 km to Frankfurt/Main, 200 km to Stuttgart, 290 km to our our capital of Bavaria-Munich. So we have a very good starting positon for visiting espacially Bavaria - the most beautiful part of Germany and also the neighbouring German states like Saxonia, Thuringia, Hesse, Rhineland-Palatinate and Baden-Wuerttemberg.
With our head office in Bergrheinfeld, Dusolt travel & tourism offers a wide range of full travel service with a great deal of care. All of our itineraries provide a sensible balance of well-organized sightseeing, leisure time and special treats. Moreover, our all inclusive package tours are noted without any hidden charges - to keep your customers cost down.
Your clients will also appreciate the convenience of a private English speaking Tour Director throughout any of our package land tours, that means no annoying announcements in several languages and no bilingual sightseeing. They are trained as professionals with expertise and an intimate knowledge of each region through which your clients are travelling and will be at their service 24-hours each day to make each tour perfect in every possible way. No matter - joining a leisure, special interest, incenctive or even a technical tour.

Dusolt travel & tourism feels like that your customer´s vacation is the most important time of the year to enjoy some of the best European places of timeless beauty, steeped in history and tradition - and of course with a maximum of enjoyment !
Yes, - all your payments are fully secured by a Money Protection Plan in cooperation with one of Germany´s leading insurance companies, - because it´s a law in Germany! Please find some more details attached with this offer.
So, why not choose one of our enclosed, well organized and hussle-free all inclusive package land tours. Select your own arrival and departure date according to the arrangement and let your clients travel in style to enjoy a special vacation of scenic landscape and culture, personal selected hotels and luxury transportation.